Panel Discussion on Health Care Reform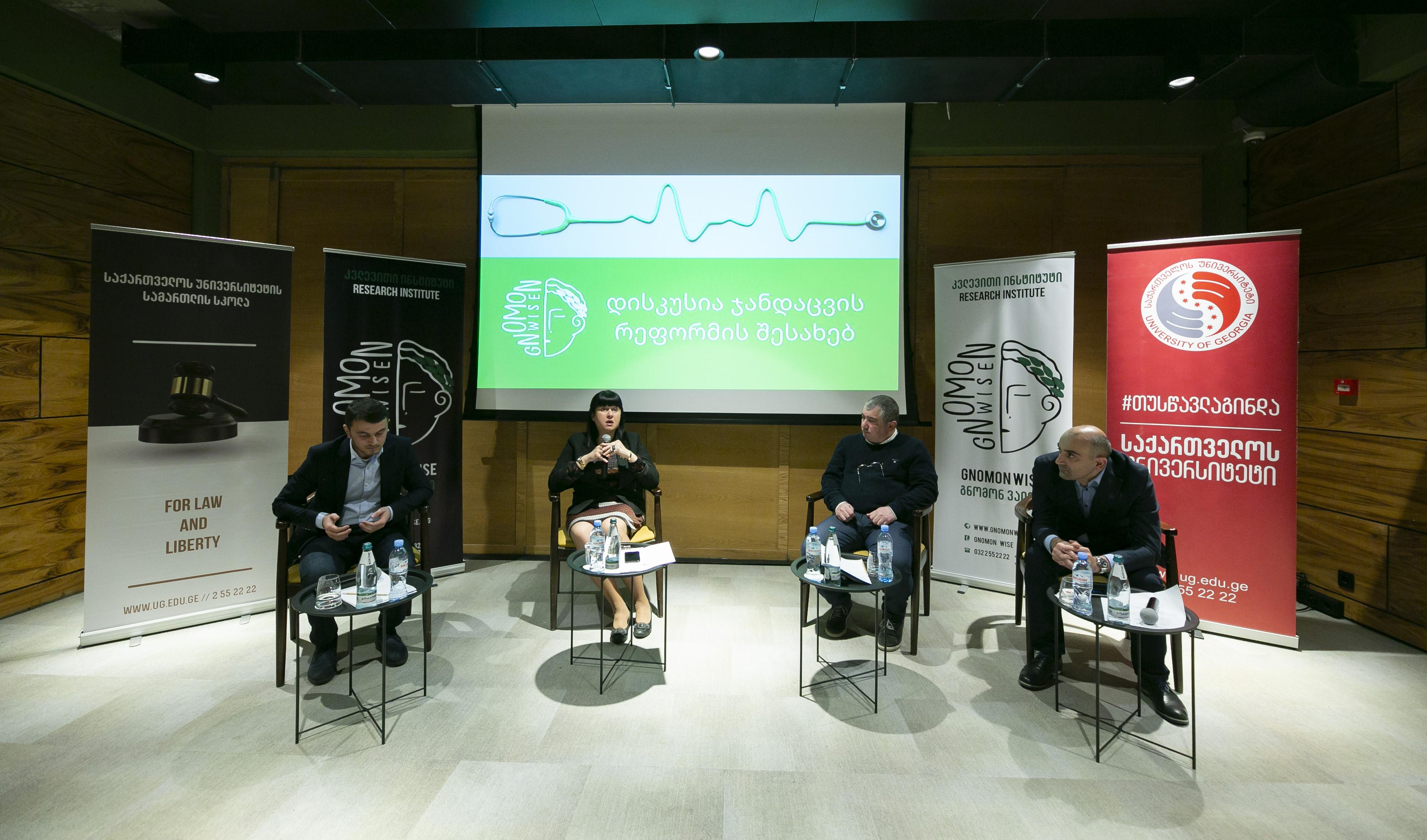 On December 20, Gnomon Wise hosted a Panel Discussion on Healthcare Reform.
Participants of the discussion were: Tamar Gabunia - First Deputy Minister of Internally Displaced Persons from the Occupied Territories, Labor, Health and Social Affairs of Georgia; Vakhtang Kaloyan - Founder of the Association of Anesthesiology and Critical Care Medicine; Egnate Shamugia - Researcher at Gnomon Wise; The discussion was led by Alexander Rakviashvili - Professor at the University of Georgia.
The discussion featured a policy document prepared by Gnomon Wise (see the link).