Presentation of the Research Paper - Analysis of the universal health care system of Georgia and ongoing reforms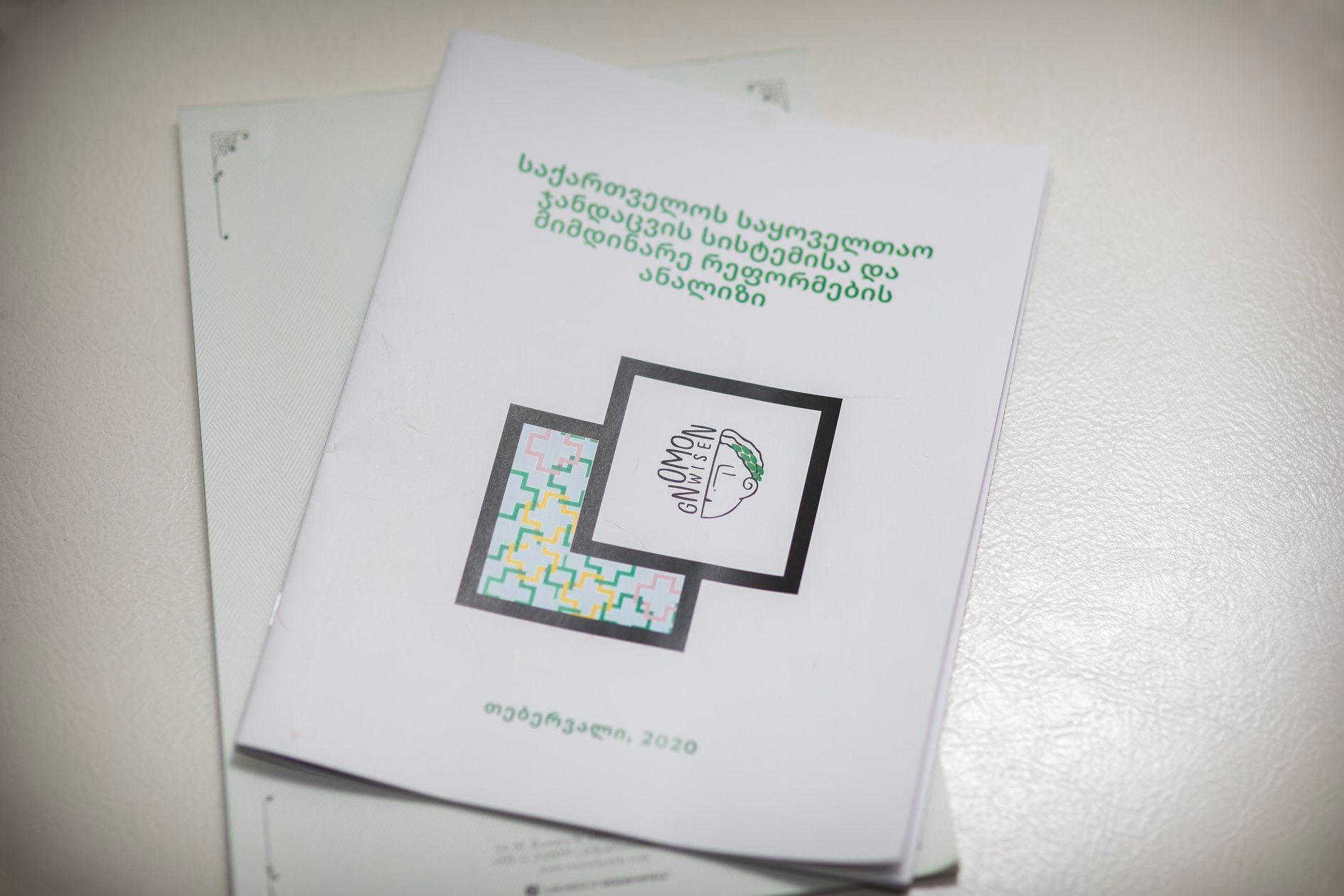 On February 18, 2020, the Gnomon Wise Research Institute hold the presentation of the research paper "Analysis of Georgia's Public Health System and Ongoing Reforms".
The results of the study were presented by its authors: Alexander Rakviashvili (Professor of the University of Georgia; Senior Researcher at Gnomon Wise) and Egnate Shamugia (Researcher at Gnomon Wise).
After the presentation, a discussion was held with the participation of the Minister of Health and Social Affairs, the Deputy Minister, members of the Parliament of Georgia and experts in the field.
Complex analysis of the Georgian healthcare system was conducted within the framework of Gnomon Wise's research. Reforms since independence have been discussed. The research shows how many different models have been introduced in 25 years and what problems each of them has created. At the same time, the focus is on the introduction of so-called DRG system, which is often considered as the best way to solve the problems of the Georgian healthcare system. In addition, using statistical criteria, was checked whether the current situation in Georgia is in line with the trends observed in developed countries. For the purposes of the study, out of 537,909 hospitalizations, 126,248 cases were studied.
Based on the analysis conducted by the authors of the study and based on the experience gained as a result of the reforms carried out by other countries and theoretical research, recommendations have been developed on how to increase the efficiency of the healthcare system.
See the full version of the research paper at the following link.